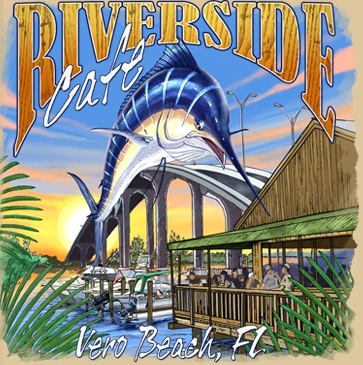 The Famous Riverside Café
3341 Bridge Plaza Drive
Vero Beach, Fl. 32963
(772) 234-5550
info@riversidecafe.com
Printable Menu


The Riverside Cafe Legal Disclaimer
>This web site may contain information that is not up-to-date. All images, representations, trademarks, logos, graphics, and content contained within this web site are solely the property of Riveride Restaurant Group LLC. and may not be copied, duplicated, or re-used in any manner without the sole permission of the Riverside Cafe.

Consumer Warning
"There is a risk associated with consuming raw oysters and clams or any raw animal protein.
If you have ANY serious illness, consult your physician before consuming."